Electro-mechanical Works
Electro-Mechanical Works (MTHP-EMW-2075/76-03)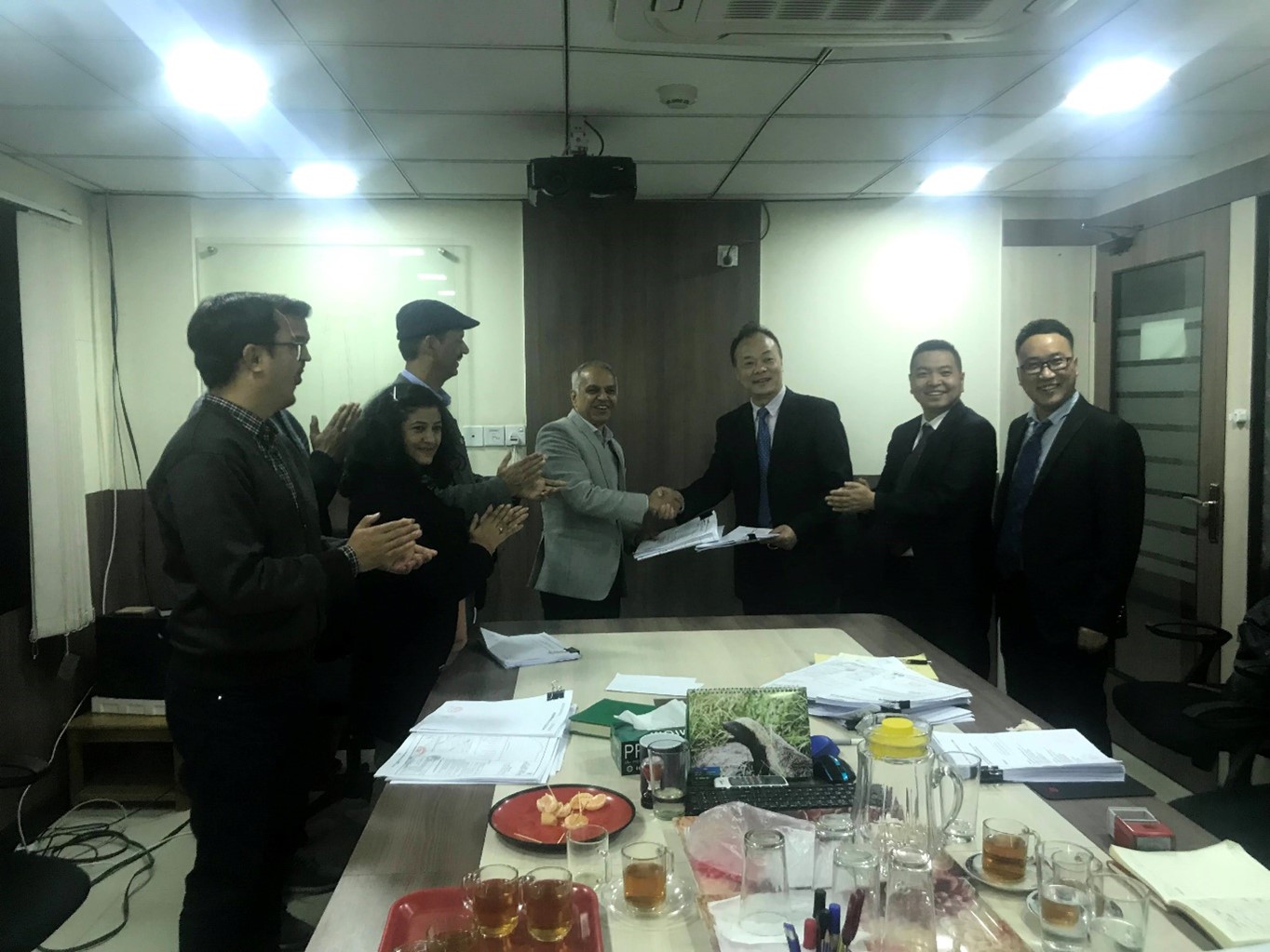 ---
The design, fabrication, assembly, supply and installation of electro-mechanical works of MTHP are under the scope of the Contract signed with Chongqing Water Turbine Works. Co. Ltd. (CWTW), China on 23rd of December 2019. Under this scope CWTW is responsible for all electro-mechanical works starting from the end of penstock until the pickup gantry of switchyard accommodating four units of vertical Francis turbine with all corresponding generating units, control and protection systems, battery backups, internal power consumption transformers, power transformers, excitation transformers, SCADA and communication system as per NEA's grid code requirements, the overhead crane, butterfly valves for each unit feeding penstock.
---
Electro-mechanical Works
---
The EM contractor has already completed almost 90% fabrication works at various factories in China, which includes the design, fabrication and testing of generator sets, runner, shaft, etc. Till date, the EM contractor has delivered almost 55% of the equipment which includes most of the turbine parts, generator parts, EOT crane accessories, etc.
The EM Contractor officially mobilized its manpower and resources to the site for installation works on February 09, 2021. The camp and warehouse setup work has been completed. The installation of draft tube elbow in all 4 units has been completed along with the first stage embedded parts and pipes. Due to the spread of COVID-19 pandemic, the EM Contractor, also a Chinese company, could not mobilize its national workers at site and thus has been working also with a Nepali subcontractor with minimum impact on the instalaltion works. The Nepalese sub-contractor,JADE, swiftly mobilized its manpower and carried out spiral case instalaltion works of all the units along with other imbedded parts and pipes. As of this date, the installation works is smoothly being carried out, where almost 30% erection and installation works have already been completed at the site.
Moreover, the 7th lot shipment of EM equipment has been delivered, unloaded and stored at the Project site, which includes all the turbine parts including spare runner, generator sets for 2 units along with its accessories. 8th Shipment mostly containing switchyard imbedded parts, governor, excitation panels etc. has arrived at the port and waiting for shipment.